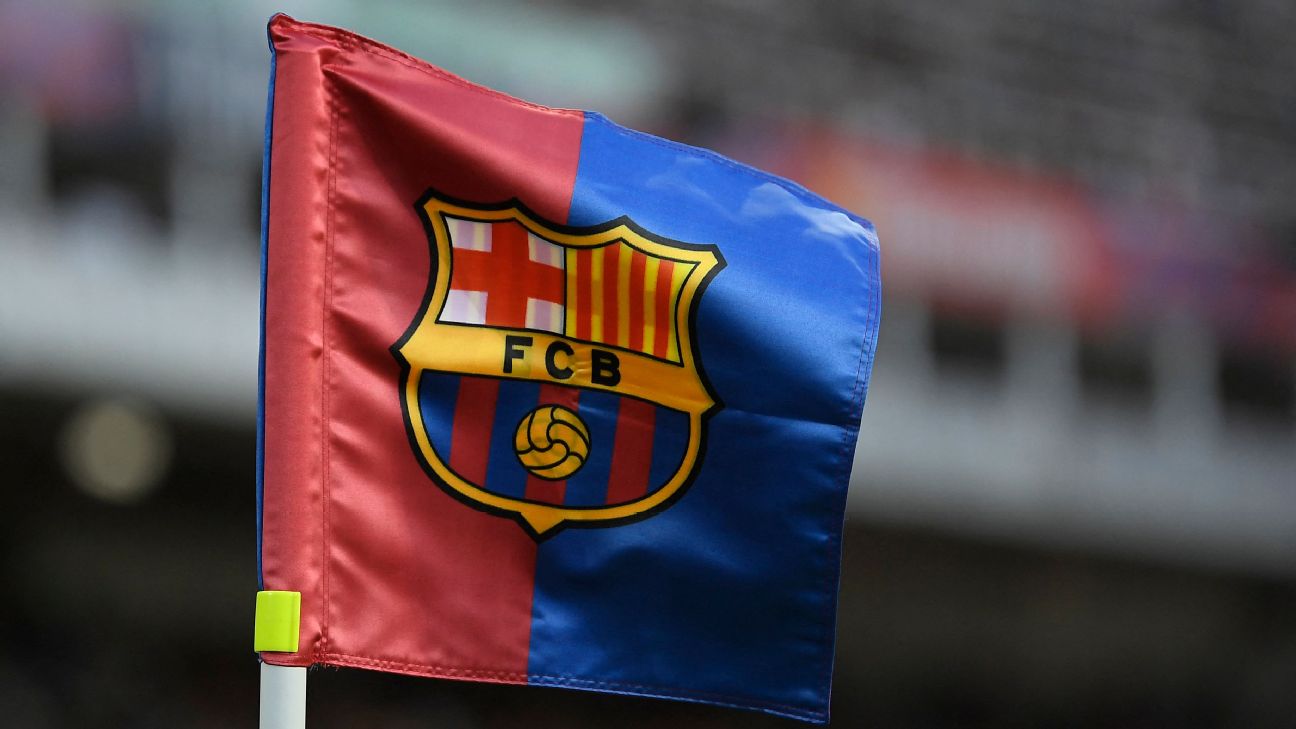 Barcelona have been charged with suspected bribery for payments worth more than €7 million ($7.3m) made to companies linked to the former vice president of the refereeing committee, José María Enríquez Negreira, judicial sources have told Spanish news agency EFE.
Former Barça presidents Josep María Bartomeu and Sandro Rosell also stand accused of the same charges, as do Negreira and his son, Javier Enríquez Romero.
– Stream on ESPN+: LaLiga, Bundesliga, more (U.S.)
Barça had previously been charged with alleged corruption in sport, corruption in business, false administration and the falsification of commercial documents.
Meanwhile, EFE also report that police searched the referees' office at the Royal Spanish Football Federation [RFEF] in Madrid on Thursday for documentation in relation to the case.
A Spanish court first accepted a complaint lodged by prosecutors against Barça, their former presidents and the Negreiras in March and opened an investigation.
The addition of the bribery charges could now speed up a process that has been ongoing since February, when the payments were first revealed.
In Spain, a bribery offence only requires proof that a public official or authority has requested money or some compensation to make an influenced decision within the scope of their powers.
Barça paid Negreira's companies more than €7m between 2001 and 2018 while he was the vice president of the refereeing committee. He had previously been a referee in the Spanish top flight.
Barca president Joan Laporta has said the payments were for "technical reports about referees" and denied the club has ever "bought referees or influence."
However, prosecutors accused Rosell and Bartomeu of having an agreement with Negreira in which "he would carry out actions aimed at favouring Barca in the decision-making of the referees in the matches played by the club and thus in the results of the competitions."
Rosell was Barca president from 2010 to 2014 before Bartomeu replaced him. After six years at the helm of the Catalan club, Bartomeu resigned in 2020, with Laporta elected as his replacement in 2021.
Barcelona head coach Xavi Hernandez addressed the story in a news conference on Thursday.
"You know my opinion," Xavi said. "I have never had the feeling that the club have benefitted from refereeing. Never.
"I don't have time to reflect on much more than that, I'm focused on sporting issues. Next week there will be another Negreira story, in 15 days another and then more a month."
Later on Thursday, Barça announced annual revenue of over €1 billion and after-tax net profit of €304m for the 2022-23 campaign.
"The club can report that the 2022/23 financial year has closed with a net profit of €304m after taxes, a result higher than that approved in last season's budget," Barça said in a statement.
"During the 2022/23 season, Barcelona achieved, on a consolidated level, operating income of €1.259bn with operating expenses of €1.165bn."
Sources have told ESPN that the consolidated income did not include all the money from the sales of some club assets — called financial levers – – which make up the rest of the profits.
Due to the extraordinary nature of the asset sales, which Barça used in the summer of 2022 to fund player signings, revenue will drop this season.
"For the 2023/24 season, the club projects revenue of €859m and a profit of €11m before taxes," the statement added.
how to get 1000 gems reward in dragon city for beginners 2023
hack family island cheats gift codes resources speedup rubies
hay day free diamonds and coins hack cheats tumblr
litmatch mod apk v6 3 2 0 unlimited diamonds call apkloo
myths of moonrise for android download the apk from uptodown
css tricks tips tricks and techniques on using cascading style
evony the kings return gems generator evony the kings return
dice dreams free rolls generator online 2 may 2022
project makeover mod apk 2 48 1 money an1
generator coins and diamonds free for beach buggy racing 2
TikTok Coin Generators: Fact vs. Fiction

Where to Find Free Spins in Coin Master: Your Guide
Maximize Your Avakin Life Earnings with Free Avacoins
Bingo Blitz Credits Generator Scams: What to Avoid
Boost Your Coin Master Progress with Free Spins
here s how to get 200 free primogems in genshin impact today
ZEPETO Zems Farming: Tips for Success
match masters free gifts daily links for january 2023 levvvel
TikTok Coin Farming: What You Need to Know
Unlocking Gems in Brawl Stars: Insider Techniques
is it possible to get unlimited gems in dragon city quora
how to get free rubies family island product hunt
hay day h k cheats free diamonds bots the truth
litmatch mod apk unlimited diamond v5 1 0 0 moddroid io
cheat codes myths of moonrise for android and ios
cryptocurrency full course simplilearn youtube
evony mod apk v4 39 0 download unlimited gems apkspure
dice dreams free rolls 22 january 2023 infotecarios
project makeover mod apk 2023 unlimited money