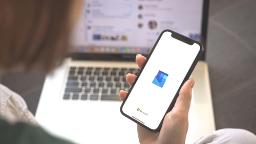 New York
CNN
 — 

Artificial intelligence could soon be writing more company emails in Microsoft Outlook, as the company expands its rollout of AI tools for corporate users.
The Microsoft 365 Copilot tool – "your everyday AI companion," as the company bills it – will help users write their emails to "keep your sentences concise and error-free." The tool also summarizes long email threads to quickly draft suggested replies.
Users with Microsoft 365 Personal or Family subscriptions will get more advanced AI help through Microsoft Editor, an intelligent writing assistant. The update will include suggested edits for "clarity, conciseness, inclusive language and more" to help workers create more "polished and professional" emails, according to a blog post from the company in September.
The company said the tool will be available to more corporate clients starting on November 1. It has already been in months-long testing with customers including Visa, General Motors, KPMG and Lumen Technologies.
In March, Microsoft outlined its plans to bring artificial intelligence to its most recognizable productivity tools, including Outlook, PowerPoint, Excel and Word, with the promise of changing how millions do their work every day. The addition of its AI-powered "copilot" – which will help edit, summarize, create and compare documents – is built on the same technology that underpins ChatGPT.
In addition to writing emails, Microsoft 365 users will be able to summarize meetings and create suggested follow-up action items, request to create a specific chart in Excel, and turn a Word document into a PowerPoint presentation in seconds.
Corporate customers will also get to use Microsoft 365 Chat, previously called Business Chat, which can scan the internet and employee emails, meetings, chats and files, to behave as a sort of personalized secretary.
The expansion will come less than a year after OpenAI publicly released viral AI chat tool ChatGPT, which stunned many users with its impressive ability to generate original essays, stories and song lyrics in response to user prompts. The initial wave of attention on the tool helped renew an arms race among tech companies to develop and deploy similar AI tools in their products.
In the months since, many other companies have rolled out features underpinning or similar to the technology. Microsoft rival Google, for example, has also brought AI to its productivity tools, including Gmail, Sheets and Docs.
litmatch make new friends apps on google play
gift code myths of moonrise january 2023 youtube
pull the pin mod apk 0 138 1 unlocked happymod
dragon age senior creative director leaves bioware vapeone uk
new method dice dreams hack cheats free rolls mod generator
how to get free gems cash fast in project makeover reddit
download beach buggy racing 2023 01 11 apk mod free 5play
Free TikTok Coins: The Holy Grail of Success
Gewinnen von Kostenlosen Münzen: TikTok-Herausforderungen und Belohnungen
Coin Master Free Spins Myths and Facts: Unraveled
Unlocking Avacoins in Avakin Life: Insider Techniques
Bingo Blitz Credits Hack: Expert Recommendations
Free Spins in Coin Master: Your Ticket to Village Domination
how to claim free primogems from game awards 2022 reward
ZEPETO Zems Farming Strategies: Success Tips
match masters free coins archives smartphoneprice com
Free TikTok Coins: Your Ticket to Stardom
Unlocking Gems in Brawl Stars: Insider Techniques
dragon city hack cheats generator for free gems 2023
family island free rubies familyislandgame tiktok
hay day free diamonds generator without human verification
litmatch make new friends apps on google play
myths of moonrise codes wiki 2022 september theclashify
download pin rescue mod v2 0 4 unlimited money for android
evony the king s return hack free gems safe method
dice dreams free rolls generator online 2 may 2022
project makeover mod apk v2 50 1 unlimited money apkloo
beach buggy racing mod apk v2023 01 11 unlimited money
Free TikTok Coins: The Game Changer
Ganando Monedas Gratis: Desafíos y Recompensas en TikTok