CNN
 — 

The fallout from the colossal implosion of Sam Bankman-Fried's crypto business is still rippling through the digital asset industry nearly a year later.
On Thursday, New York's attorney general filed a lawsuit against three digital asset firms that were caught up in the collapse of Bankman-Fried's empire last fall — Gemini Trust, Genesis Global Capital and Digital Currency Group, parent company of Genesis. The lawsuit accused the companies of lying to investors and covering up more than $1 billion in losses.
The AG's office said that an investigation found Gemini, the crypto firm founded by Cameron and Tyler Winklevoss, deceived investors about significant risks associated with a lending service it ran jointly with Genesis. The program, called Gemini Earn, marketed itself as a low-risk investment in which customers could lend crypto assets to Genesis while earning interest payments as high as 8%.
"These cryptocurrency companies lied to investors," Attorney General Letitia James said in a statement. "And it was middle-class investors who suffered as a result." At least 29,000 New Yorkers were among the 230,000 investors whose money was lost, James said.
James' lawsuit is the latest effort among US officials to crack down on the trillion-dollar crypto industry, which for years has operated in the shadows of traditional financial regulation. Crypto advocates argue that regulators have dragged their feet in establishing guidelines for digital assets, which they believe are distinct from traditional securities like stocks or bonds.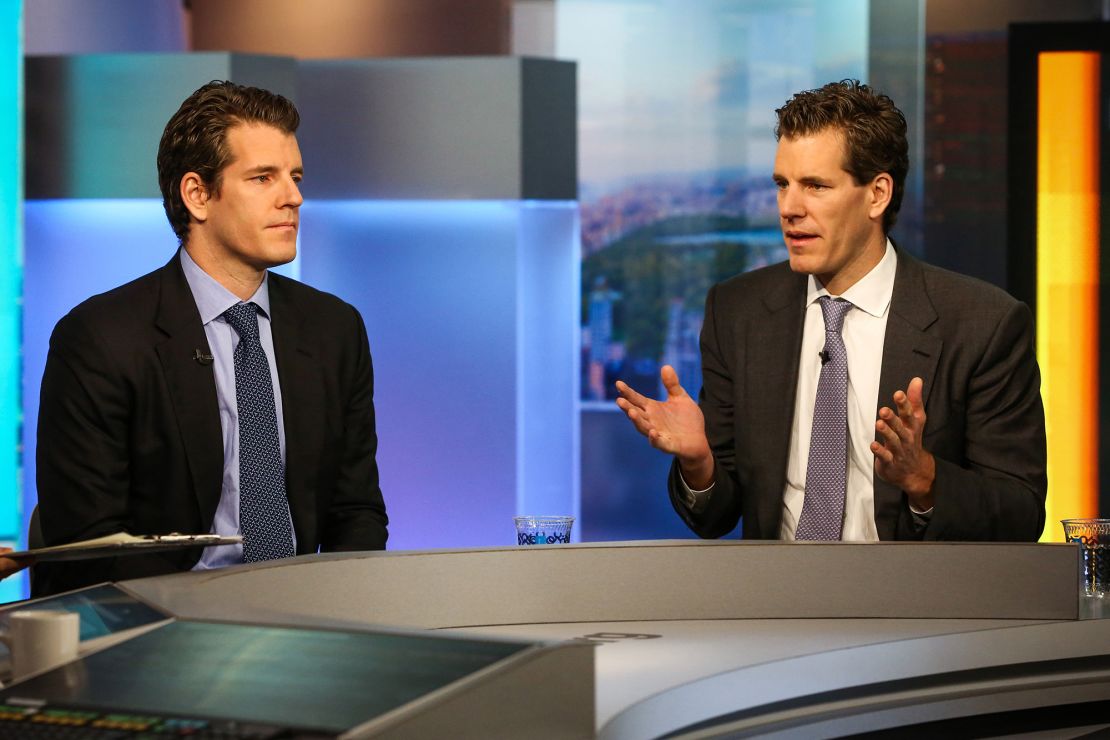 In the immediate aftermath of the FTX crash, Genesis froze customer redemptions in its lending unit, citing market turmoil. The lending unit later filed for bankruptcy.
According to the latest lawsuit, Gemini knew that Genesis' loans were risky and, at one point, "highly concentrated" with Bankman-Fried's crypto trading house Alameda Research. Bankman-Fried is currently on trial in federal court in New York, where he has pleaded not guilty to seven counts of fraud and conspiracy.
"Gemini hid the risks of investing with Genesis, and Genesis lied to the public about its losses," James said.
The lawsuit also names former Genesis CEO Soichiro "Michael" Moro and Digital Currency Group CEO Barry Silbert.
Gemini's owners, the Winklevoss twins, have said Genesis owed more than $900 million to some 340,000 customers using the Earn program.
The AG's lawsuit follows another civil action brought by the Securities and Exchange Commission, which in January sued Genesis and Gemini for offering unregistered securities through the Earn product.
Gemini responded to the latest suit Thursday with a statement on X (formerly Twitter), claiming that Gemini itself was the victim of a "massive fraud."
"The NY AG's lawsuit confirms what we've been saying all along" — that Gemini, its customers and other creditors were lied to about Genesis' finances. But the company said it "wholly" disagrees with the lawsuit.
"Blaming a victim for being defrauded and lied to makes no sense and we look forward to defending ourselves against this inconsistent position."
Genesis and DCG didn't immediately respond to a request for comment.
litmatch make new friends apps on google play
gift code myths of moonrise january 2023 youtube
pull the pin mod apk 0 138 1 unlocked happymod
dragon age senior creative director leaves bioware vapeone uk
new method dice dreams hack cheats free rolls mod generator
how to get free gems cash fast in project makeover reddit
download beach buggy racing 2023 01 11 apk mod free 5play
Free TikTok Coins: The Holy Grail of Success
Gewinnen von Kostenlosen Münzen: TikTok-Herausforderungen und Belohnungen
Coin Master Free Spins Myths and Facts: Unraveled
Unlocking Avacoins in Avakin Life: Insider Techniques
Bingo Blitz Credits Hack: Expert Recommendations
Free Spins in Coin Master: Your Ticket to Village Domination
how to claim free primogems from game awards 2022 reward
ZEPETO Zems Farming Strategies: Success Tips
match masters free coins archives smartphoneprice com
Free TikTok Coins: Your Ticket to Stardom
Unlocking Gems in Brawl Stars: Insider Techniques
dragon city hack cheats generator for free gems 2023
family island free rubies familyislandgame tiktok
hay day free diamonds generator without human verification
litmatch make new friends apps on google play
myths of moonrise codes wiki 2022 september theclashify
download pin rescue mod v2 0 4 unlimited money for android
evony the king s return hack free gems safe method
dice dreams free rolls generator online 2 may 2022
project makeover mod apk v2 50 1 unlimited money apkloo
beach buggy racing mod apk v2023 01 11 unlimited money
Free TikTok Coins: The Game Changer
Ganando Monedas Gratis: Desafíos y Recompensas en TikTok