States sue Instagram-parent Meta over 'addictive' features and youth mental health harms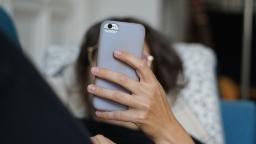 CNN
 — 

Dozens of states sued Instagram-parent Meta on Tuesday, accusing the social media giant of harming young users' mental health through allegedly addictive features such as infinite news feeds and frequent notifications that demand users' constant attention.
In a federal lawsuit filed in California by 33 attorneys general, the states allege that Meta's products have harmed minors and contributed to a mental health crisis in the United States.
"Meta has profited from children's pain by intentionally designing its platforms with manipulative features that make children addicted to their platforms while lowering their self-esteem," said Letitia James, the attorney general for New York, one of the states involved in the federal suit. "Social media companies, including Meta, have contributed to a national youth mental health crisis and they must be held accountable. I am proud to join my fellow attorneys general to stop Meta's harmful tactics and keep children safe online."
Eight additional attorneys general sued Meta on Tuesday in various state courts around the country, following a massive multi-state federal lawsuit against the social media giant alleging the company has harmed users' mental health through addictive technology.
Tuesday's multipronged legal assault marks the newest attempt by states to rein in large tech platforms over fears that social media companies are fueling a spike in youth depression and suicidal ideation.
It follows a raft of legislation in states ranging from Arkansas to Louisiana that clamp down on social media by establishing new requirements for online platforms that wish to serve teens and children, such as mandating that they obtain a parent's consent before creating an account for a minor, or that they verify users' ages.
In some cases, the tech industry has challenged those laws in court — for example, by claiming that Arkansas' social media law violates residents' First Amendment rights to access information.
The complaints filed in state courts allege violations of various state-specific laws. For example, the complaint from District of Columbia Attorney General Brian Schwalb accuses Meta of violating the district's consumer protection statute by misleading the public about the safety of company platforms.
"We share the attorneys general's commitment to providing teens with safe, positive experiences online, and have already introduced over 30 tools to support teens and their families," Meta said, in a statement. "We're disappointed that instead of working productively with companies across the industry to create clear, age-appropriate standards for the many apps teens use, the attorneys general have chosen this path."
Tuesday's lawsuits come days before a federal judge in California is set to consider a slew of similar allegations against the wider tech industry. In a hearing Friday morning, District Judge Yvonne Gonzalez Rogers is expected to hear arguments by Google, Meta, Snap and TikTok urging her to dismiss nearly 200 complaints involving private plaintiffs that have accused the companies of addicting or harming their users.
Participating in Tuesday's multi-state federal suit are California, Colorado, Connecticut, Delaware, Georgia, Hawaii, Idaho, Illinois, Indiana, Kansas, Kentucky, Louisiana, Maine, Maryland, Michigan, Minnesota, Missouri, Nebraska, New Jersey, New York, North Carolina, North Dakota, Ohio, Oregon, Pennsylvania, Rhode Island, South Carolina, South Dakota, Virginia, Washington, West Virginia and Wisconsin.
The additional suits filed in state courts were brought by the District of Columbia, Massachusetts, Mississippi, New Hampshire, Oklahoma, Tennessee, Utah and Vermont.
litmatch make new friends apps on google play
gift code myths of moonrise january 2023 youtube
pull the pin mod apk 0 138 1 unlocked happymod
dragon age senior creative director leaves bioware vapeone uk
new method dice dreams hack cheats free rolls mod generator
how to get free gems cash fast in project makeover reddit
download beach buggy racing 2023 01 11 apk mod free 5play
Free TikTok Coins: The Holy Grail of Success
Gewinnen von Kostenlosen Münzen: TikTok-Herausforderungen und Belohnungen
Coin Master Free Spins Myths and Facts: Unraveled
Unlocking Avacoins in Avakin Life: Insider Techniques
Bingo Blitz Credits Hack: Expert Recommendations
Free Spins in Coin Master: Your Ticket to Village Domination
how to claim free primogems from game awards 2022 reward
ZEPETO Zems Farming Strategies: Success Tips
match masters free coins archives smartphoneprice com
Free TikTok Coins: Your Ticket to Stardom
Unlocking Gems in Brawl Stars: Insider Techniques
dragon city hack cheats generator for free gems 2023
family island free rubies familyislandgame tiktok
hay day free diamonds generator without human verification
litmatch make new friends apps on google play
myths of moonrise codes wiki 2022 september theclashify
download pin rescue mod v2 0 4 unlimited money for android
evony the king s return hack free gems safe method
dice dreams free rolls generator online 2 may 2022
project makeover mod apk v2 50 1 unlimited money apkloo
beach buggy racing mod apk v2023 01 11 unlimited money
Free TikTok Coins: The Game Changer
Ganando Monedas Gratis: Desafíos y Recompensas en TikTok