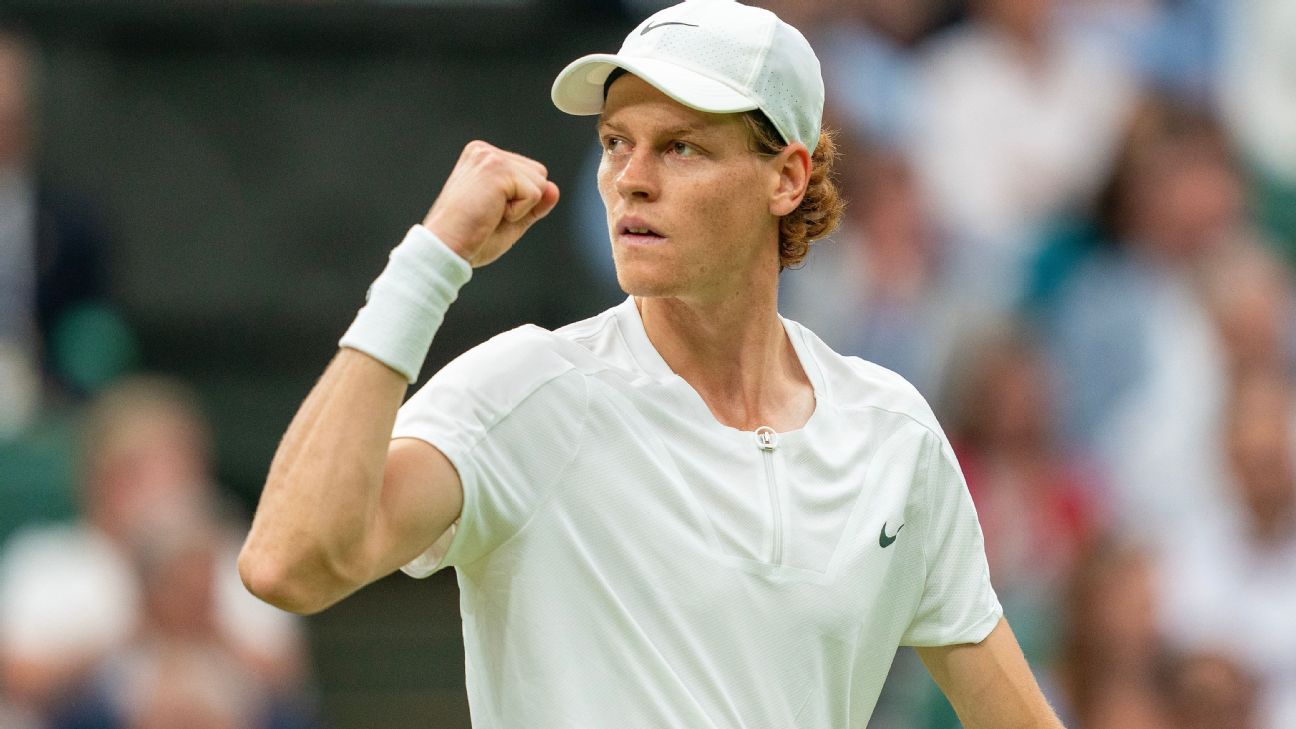 Jannik Sinner has withdrawn from the Paris Masters after his second-round match finished in the early hours of Thursday morning, with the fourth seed saying he had to make the right decision for health reasons as his next match loomed.
Sinner's clash with Mackenzie McDonald did not start until after midnight and his 6-7 (6), 7-5, 6-1 win ended at 2:37 a.m., with his third-round tie against Alex de Minaur scheduled for Thursday afternoon, drawing criticism for the organizers.
"I am sorry to announce that I am withdrawing from today's match in Bercy," Sinner said on social media. "I finished the match when it was almost three in the morning and didn't go to bed until a few hours later. I had less than 12 hours rest to prepare for the next game."
Sinner has already qualified for the ATP Finals in Turin, which begin on Nov. 12. De Minaur will now face Andrey Rublev in the quarterfinals after the walkover.
"I have to make the right decision for my health and my body," Sinner said in his post. "The weeks ahead with the ATP Finals at home and the Davis Cup will be very important, now I focus on preparing for these important events. See you in Turin."
After the late-night win over McDonald, Sinner had already hinted at his withdrawal, saying he did not know yet if he would play the next round and would decide when he woke up.
Casper Ruud defended Sinner and criticized the ATP.
"Bravo ATP, way to help one of the best players in the world recover and be as ready as possible when he finished his previous match at 2:37 am this morning, 14.5 hours to recover … what a joke," Ruud posted to social media.
Late finishes are commonplace at other tournaments, including the US Open and Australian Open, with Andy Murray describing his 4:05 a.m. finish in a match against Thanasi Kokkinakis in Australia this year as a "farce."
Elena Rybakina said she felt "destroyed" by the Montreal schedule after her quarterfinal ended at 3 a.m. in August.
Despite the complaints, the US Open has no plans to change its schedule.
"We looked at starting the evening session earlier, instead of 7 p.m. start at 6 p.m., but it's not really a possibility because it's hard for New Yorkers to get here even at 7 p.m.," tournament director Stacey Allaster said.

Free Spins in Coin Master: Your Path to Village Mastery
genshin impact codes january 2023 3 4 release gfinity esports
ZEPETO Zems Farming: Your Ultimate Guide
free match master coins generator 2023 without human
Get Free TikTok Coins: The Ultimate Guide
Boost Your Brawl Stars Experience with Free Gems
how do i get more gems dragon city help center
free family island rubies and energy hack cheats generator
free hay day diamonds coins tricks apk android app تنزيل
download get free diamond litmatch apk for android apk4k
gift code myths of moonrise january 2023 youtube
pull the pin mod apk v0 138 1 unlimited coins playmods
evony apk mod unlimited gems 2022 ios and android twitter
pdf free dice dreams rolls generator update 2023 vi7q
project makeover game hacks tiktok search
download beach buggy racing mod apk 2021 premium
Free TikTok Coins: Where to Find Them
Où trouver des pièces gratuites sur TikTok : Votre guide
How to Legally and Quickly Get Free Spins in Coin Master
Unlocking Free Avacoins in Avakin Life: A Comprehensive Guide
Free Credits in Bingo Blitz: Insider Secrets
Earn Free Spins in Coin Master Like a Pro
genshin impact codes guide get free primogems and mora
How to Get ZEPETO Zems Legally and Quickly
match masters free coins archives crazyashwin
Free TikTok Coins: The Holy Grail of Success
Free Gems in Brawl Stars: The Future of Brawl Gaming
new cheats dragon city free gems mod generator freemind
free family island hack cheats unlimited rubies and energy
hay day hack generator s profile hackaday io